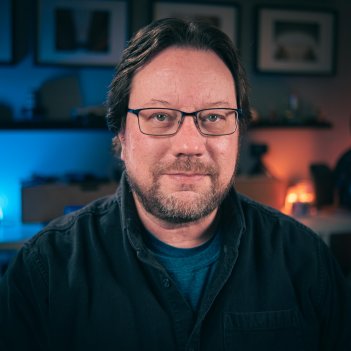 Michael Sladek
Part Time Faculty
Art & Humanities
Phone: (206) 592-4167
Office: 16-112
Mailstop: 16-3
Email: msladek@highline.edu
Link: My Website
Link: YouTube Channel
I have been teaching photography at Highline College since 2011. I have a background in photography and graphic design. I got my first camera last century (1979) and began using Photoshop in 1993. I have deeply enjoyed watching students discover new ways to express themselves through photography.

I've been privileged to have my photos published nationally in "Artists," "Cloth, Paper, Scissors" and "In Her Studio" magazines, as well as locally in "425" magazine. I've also been internationally published (!) in the German-language magazine, "Guido."

I have had several photography articles published online on petapixel.com and diyphotography.net.