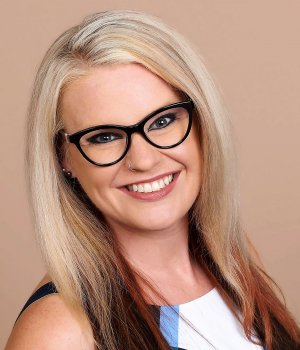 Cody Herrington
Faculty
Hospitality & Tourism
Phone: 206-592-3859
Office: 19-107
Mailstop: 26-3
Email: cherrington@highline.edu
Link: Learn More about HOST at Highline!
Hello!

My name is Cody Michelle Herrington and I am beyond happy to be part of the incredible faculty team at Highline. I come to Highline after over a decade in the Food & Beverage Industry and cannot wait to share my love of food, drinks, and making humans happy, with all of you. I have a genuine passion for F&B and love how food connects us. Food is an essential component to any aspect of hospitality, and together we can see how a knowledge of the F&B industry can help each of you find success in your chosen pathway.

I am a born and raised Washington girl and am always available to support you, whether it be with restaurant recommendations, local wine pairings, or fun things to see and do on your time off. My classes are interactive, informative, and will likely make you hungry.

Please feel free to reach out to me for anything, and I cannot wait to meet you all!