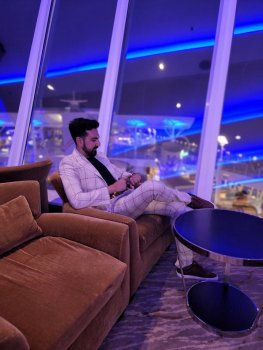 Usman Rizvi
Faculty
Computer Information Systems/Computer Science
Phone: 206-592-4389
Office: 29-333
Mailstop: 29-3
Email: urizvi@highline.edu
With nearly a decade of experience in the software industry, Usman Rizvi has established himself as a formidable Senior Software Developer. He is an alumnus of the University of Washington, where he acquired his Bachelor's degree in Computer Science, later augmenting his academic achievements with a Master's in Information Systems.

Throughout his esteemed career, Usman has been instrumental in developing cutting-edge software for notable projects, including Boeing aircraft systems, Portable Ultrasound devices, Data Loader, and various test suites. Additionally, he has been the driving force behind the development of several sophisticated websites.

Beyond his development work, Usman is deeply committed to education. He has dedicated over six years to teaching various computer science disciplines, including but not limited to, object-oriented programming, Java, Python, database management, PHP, and Android development.

Today, Usman's professional pursuits revolve around Android design and development, intricate software design, and advanced Java programming. With his extensive industry experience, he continually inspires and educates his students, preparing them for the dynamic challenges of the tech world.