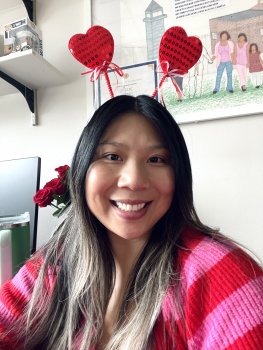 Tina Ngo
Workforce Funding Advisor
Workforce Education Services
Phone: (206) 592-3822
Office: 1-124
Mailstop: 1-2
Email: tingo@highline.edu
Link: Workforce Education Services
Link: Highline Community Pantry
Hi there! My name is Tina Ngo (she/her pronouns, please). I'm a full-time Advisor for Workforce Education Services (WES).

Our program offers free financial assistance to help students pay for school. Eligible students may receive help with tuition, school fees, books, receive individualized wrap around services, and assistance applying for public benefits.

To enroll visit: https://workforce.highline.edu/getting-started/how-to-apply/

Our mission is to provide educational opportunities for low-income students and their families who are underprivileged, underserved, and facing life challenges. WES places a high emphasis on embracing and valuing the inclusiveness of students of multicultural backgrounds and ethnicities. We are constantly evolving to the ever-changing needs of our students, and are passionate to ensure our students reach their educational goals from admission to graduation.

Navigating college isn't easy! Feel free to reach out if you have any questions, concerns, or if you'd like to stop by and chat.