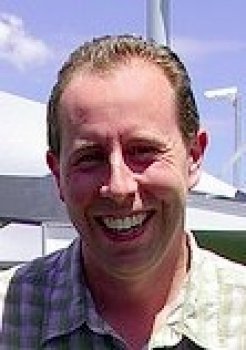 Tim serves as the Chief Information Officer (CIO) for Highline College and leads the Information Technology Services department as well as participating in and supporting a wide variety of campus efforts and initiatives. A long-time Highline employee, he previously led Instructional Computing functions at Highline prior to a reorganization of technology operations in 2014.

Tim represents Highline on the State Board for Community and Technical College's Information Technology Commission, and is a past chair of the ITC. Tim was previously chair of the ctcLink Project Steering Committee for the final 2 years of the project, and regularly participates in other WACTC system governance, currently representing ITC on both the DataLink Steering Committee and the WACTC Equity Committee.

Tim is an active member of EDUCAUSE, where past roles include membership on the Enterprise IT Program Advisory Committee and various EDUCAUSE conference planning roles and presentations. He has also participated in various client advisory boards and local conference planning such as the South Sound Technology Conference.

Tim has been involved in Highline's international partnerships in the past, and was privileged to work with many partners in South Africa, Namibia, China, Egypt, and most recently Indonesia, working with international project partners such as the Namibia University of Science and Technology, Cape Peninsula University of Technology, False Bay College, Shanghai Jiao Tong University, and Yangzhou Polytechnic College.

Tim holds a M.Ed. in Educational Communications and Technology from the University of Washington, and a B.M.E. from Pacific Lutheran University.