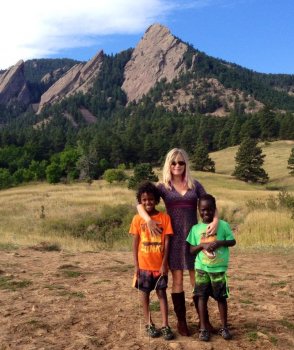 Tracy Brigham
Faculty
Nutrition/Physical Education
Phone: (206) 592-3449
Office: 26-326
Mailstop: 26-3
Email: tbrigham@highline.edu
Tracy Brigham teaches courses in nutrition, global health and health. I have been on the faculty of Highline since 1994 and currently serve as the health/PE department coordinator as well.

I attended Florida State University where I was on the track team and received a BS in Exercise Science and Pre-Med with a minor in nutrition. After taking a year off to travel and work, I returned to school and received my Master of Science degree in Physiology from the University of Florida. I moved to the Seattle area, taught for one year at Green River Community College and then started my career at Highline. I have also worked as a personal trainer, nutrition counselor and coach.

My major outside interests are world issues and traveling - and, in the past 30 years, I have visited over 125 countries - much of the time doing work/research/volunteering in the areas of epidemiology, food security and maternal/child health and nutrition. I have been on multiple professional leaves and one Fulbright leave to pursue these interests. Much of the information garnered during this work abroad is brought into my coursework.

I have two adopted sons (currently in 9th and 10th grades) - both from Ethiopia - who are the absolute joys of my life! It's been wonderful to have someone to share in adventures with. My boyfriend and his 2 sons (6th and 10th graders) currently live with us as well - along with 3 pups and 5 chickens. A full house indeed!

My other interests include soccer, rock and mountain climbing, skiing, backpacking, kayaking, snowshoeing/hiking, SCUBA diving, running (basically anything that gets me outdoors) as well as yoga, photography, reading and writing.