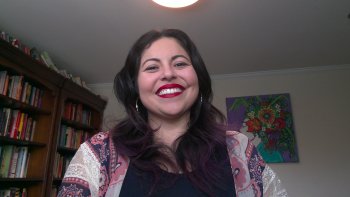 Meeting one-on-one or in small groups is one of my favorite ways to work with students and colleagues. Any current or former student, advisee, or colleague is welcome to join during drop-in hours, which are times you can just stop by without an appointment. Alternatively, you can use the Book Appointments tab to select an available appointment time from my schedule.

2023-2024 Schedule Details
I will be working on the main campus and online.
Out sick: Wednesday 11/22

Biography
I was born in East Los Angeles, California, and raised in Bakersfield, where I completed a B.A. and M.A. in English at California State University, Bakersfield. After completing my M.A. and Post-Baccalaureate Certificate in Writing, I moved to the San Francisco area to pursue a teaching career in higher education. In 2014, I moved from California to Washington for a tenured teaching position in the English department at Highline College. In collaboration with administrators and other instructors, I co-coordinated and helped found the first Washington state chapter of the Puente Program at Highline College. I culturally identify as Salvadoreña, Mexicana, and American. I teach with the goal of improving educational access and equity for students and educators.