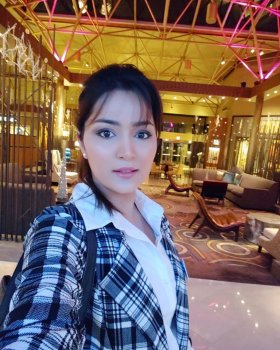 Syeda Daniya Nizami, commonly known as Daniya among her friends and relatives, is an accomplished professional passionate about education and technology. She holds a Master's degree in Computer Science and a second Master's degree in Information Systems from the University of Phoenix. With a strong educational background, Syeda serves as a CS/CIS department coordinator and holds a tenured position as a computer science instructor.

Having been with Highline for approximately eight years, Syeda has gained valuable experience and expertise in her role as a CS/CIS advisor. She actively supports and guides over 100 advisee students, ensuring they receive the necessary assistance and mentorship to excel academically.

During the challenging times of the Covid pandemic, Syeda's dedication to education led her to pursue further academic growth. She is currently pursuing a Ph.D. in Educational Leadership, demonstrating her commitment to enhancing her knowledge and skills to contribute to the field of education.

Syeda Nizami also serves as a vital member of the Advisory Council at Central Washington University (CWU). Her involvement with CWU stems from the partnership in the new BS computer science program at the Des Moines Center, co-located on the Highline campus. As an Advisory Council member, Syeda actively advises the Department of Computer Science faculty and staff on various initiatives, including curriculum development, student recruitment and retention, faculty recruitment, facilities development, equipment acquisition, faculty professional development, student internships, and special Department events.

Syeda's forward-thinking mindset is evident in her commitment to bridging technology skill gaps and introducing mentors to facilitate student growth. She believes in creating short and hands-on learning events that encourage practical application. Leveraging her past experiences and knowledge, Syeda strives to enhance professional development opportunities by incorporating innovative approaches.

With her diverse background and dedication to education, Syeda Daniya Nizami is a valuable asset to Highline and the Advisory Council at Central Washington University. Her contributions and commitment to improving advising practices and fostering educational growth make her an invaluable resource for faculty and students alike.