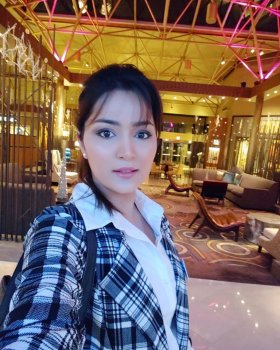 Syeda Nizami
Faculty
Computer Information Systems/Computer Science
Phone: (206) 592-3398
Office: 29-333
Mailstop: 29-3
Email: snizami@highline.edu
Link: Book a Zoom Appointment
My name is Syeda Daniya Nizami. I go by Daniya with my friends and relatives. I have a Master's in Computer Science and recently completed my second master's in Information Systems from the University of Phoenix. I am a tenured computer science instructor and the lead instructor for our transfer programming courses (i-e, Python, and Java). I am also a CS/CIS advisor with 100+ advisee students. I have been with Highline for about seven years now. During Covid, I decided to continue my education and started my doctorate. Currently, I am pursuing my Ph.D. in Educational Leadership.

Syeda Nizami - Supporting Faculty Advising

Syeda looks forward to providing ongoing guidance and support for instructors in refining their advising practices, which she has learned both in and out of Highline. She wants to work on gaps in technology skills, brings in mentors, and keep learning events short and hands-on. Syeda wants to take the information she has learned in the past and enhance it for professional development.

Syeda Nizami Central Washington University (Advisory Council Member)
CWU's partner in the new BS computer science program at the Des Moines Center, co-located on the Highline campus. She has participated in the planning process for that program. As an Advisory Council member Syeda will advise the Department of Computer Science faculty and staff on activities including curriculum development, student recruitment and retention, faculty recruitment, development of facilities, acquisition of equipment, joint research and development projects, fundraising, professional development of faculty, student internships and special Department events.