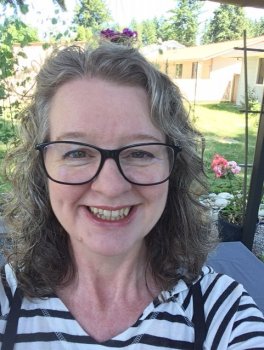 Shana Friend
ELCAP Coordinator
English Language, Career and Academic Prep
Phone: (206) 592-4276
Office: 19-112
Mailstop: 19-1
Email: sfriend@highline.edu
Hi! My name is Shana and I have been teaching GED prep, English as a Second Language, and math classes at Highline since 1999.
I have Bachelor's Degrees in teaching English as a Second Language and English Literature, and a Master's Degree in Adult Education. I have done a lot of informal learning around mathematics and teaching math.

My passion is to help students reach their academic goals so they can move on to the next phase of their lives. What are your goals?