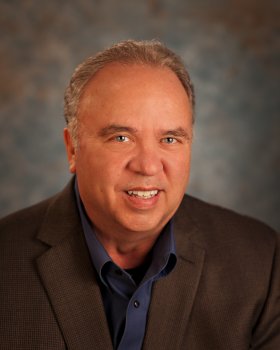 Rod Mattson
Part Time Faculty
Communication Studies
Phone: (206) 592-3266
Office: 19-103
Mailstop: 19-1
Email: rmattson@highline.edu
This is the beginning of my 22nd year of teaching which is my third career. I returned to school to become a teacher 26 years ago and haven't worked a day in my life since then.

Over that time, I developed three principles that guide my decisions in life and teaching: Empathy, Cooperation, and Humility.

I found in the business arena that helping others achieve goals was much more rewarding to me than reaching my own goals. So teaching or training was the logical next step for me. I returned to school to earn an advance degree and have been teaching ever since. People who take my classes will find I am helping to better equip them for the organizational world. It is important to get along with the ability to influence others.

You can develop a large amount of knowledge in any one field, however, if you can't communicate it, you are no better off than the person who has no knowledge at all. We get ahead by bringing people and ideas together and tapping into those collective minds. The person that can do such is the one who gets the most exposure, recognition, promotions, and earns the most money.

The fastest way to rise through an organization is exposure. There is no better or faster way to earn exposure than public speaking and superior communication skills.

If you look at the top tier of executives at all the Fortune 1000 companies, they are all excellent public speakers and communicators--this is no accident. It isn't the best minds with the best ideas that get people to the top, it is the best communicators who are most effective persuading their ideas that reach the top. My goal is to help you be come that person.