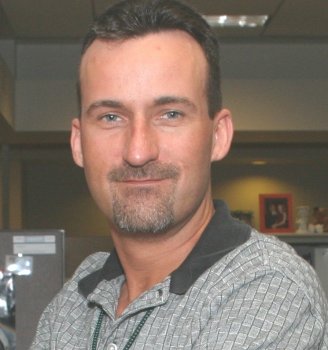 Ronald Godfrey
Part Time Faculty
Computer Information Systems/Computer Science
Phone: (206) 592-4040
Office: 29-230
Mailstop: 29-2
Email: rgodfrey@highline.edu
Note:Visit my website
Ron is a Marine Corps veteran who served with the Military Police in Yuma, Arizona. In the late 1980's, Ron was introduced to the personal computer and the seeds that generated over twenty-five years of computing experience were sown.
As an employee of a National Aeronautics and Space Administration and U.S Government contractor, Ron was responsible for administering computer security procedures and ensuring compliance with government and company requirements for computing systems operating in heterogeneous environments.
The computing security and corporate investigation skills eventually merged, and his career focus became computing forensics. In his twenty years of computing forensics experience, Ron has supported numerous corporate investigations for organizations tasked with enforcing policies and laws.
Ron has been an adjunct Computer Information Systems instructor at Highline College in Des Moines, WA since 2009. He is a life member of the Computer Technology Investigators Network and provides presentations on computer forensic topics to students enrolled in computer forensic courses.
Ron holds a Computer Forensic Examiner Certificate from Highline Community College, and has extensive training in Microsoft Certified Systems Engineer, Department of Defense, and vendor computer courses.