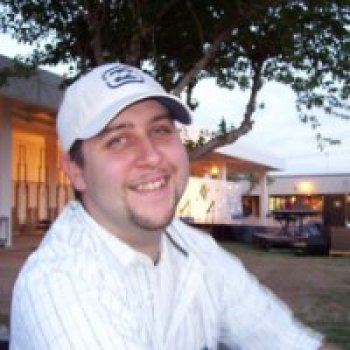 Richard Cannefax
IT Customer Support Specialist (Journey); Help Desk Lead
Technology Support Services
Phone: (206) 592-4569
Office: 30-322
Mailstop: 30-1
Email: rcannefax@highline.edu
I am an IT professional of 15 years and have worked in the Retail, Medical, and Financial industries as a support technician before arriving here at Highline in February 2018. I hold a B.S. degree in Information Technology as a Business System Analyst.

In my spare time I enjoy playing Music as a Percussionist and Guitarist of which I have dabbled in since I was about 7 years old and have been fortunate enough to perform professionally with various groups over the years in this capacity.

Something interesting about me is that I have an Associate of Applied Science degree in Motion Picture / Television Production as an Editor. Before going back to school for my bachelors in IT, I used to edit Music videos for a living in the Los Angeles area, and I used to work in the Entertainment industry as an Actor with Universal Studios Hollywood; and Disneyland Resort in Anaheim, CA as a Ride Operator.

I enjoy spending time out and about with my Wife and boys after work and on weekends: hiking, riding bikes, swimming and Kayaking.

I look forward to helping Highline fulfill its mission to being an inclusive community that allows equal opportunity for anyone and everyone because it is the right way to be. We all have a part to play in this world no matter how small and I am proud to help students and staff accomplish this goal while here on-campus each day. I look forward to the opportunity to work with all of you here pursuing that same objective.