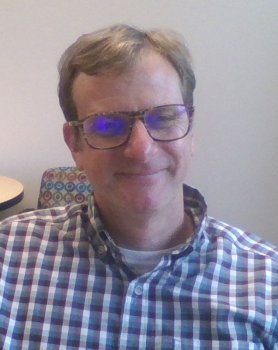 Nathan Means
Faculty
Life, Ocean, & General Sciences
Phone: (206) 592-3052
Office: 29-246
Mailstop: 29-2
Email: nmeans@highline.edu
I have a genuine interest in science and participate in research, attend meetings and presentations and reviewing papers. This allows me to bring the latest developments into the classroom. Teaching, for me, is a continuous evolution of integrating new teaching methods and materials into courses and using student feedback as a guide to help me improve my courses. Helping students learn and achieve their goals is rewarding. Teaching is an investment in the future.

I attended Missouri State University for my undergraduate degree and upon graduation joined the Peace Corps. I was a Peace Corps volunteer for just over 2 years in Guatemala where I lived in a rural village and worked with sustainable agriculture. Upon my return to the U.S. I realized the opportunities available and started graduate school at the University of Missouri, Columbia. Upon earning my PhD I started teaching full time at Columbia College where I taught a diversity of science courses for 16 years. I completed a Fulbright Scholarship in Uruguay related to sustainable agriculture in 2017. I started teaching at Highline College in 2021.

I enjoy spending time outside with my family, gardening, cooking, eating, reading, listening to a variety of music and riding my bike.