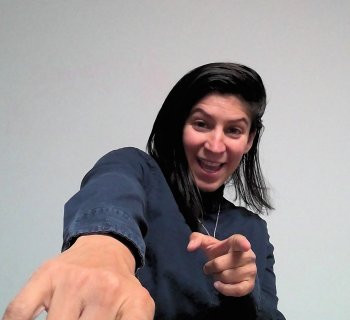 Laura Yanez Alvarez
Part Time Faculty
Adult Basic Education
Phone: (206) 592-4439
Email: lyanezalvarez@highline.edu
Link: Book an appointment with me here.
Link: Drop-in hours
Laura identifies as a queer non binary immigrant from Colombia and unapologetic educator. They spoke no English 12 years ago when Laura and their family arrived in the U.S. Laura spent four years learning basic English language skills at Highline College while working as a labor and housekeeper.

At Highline, Laura founded the English as a Second Language (ESL) club and served as a student body president in 2014-2015. They were also a recipient of several scholarships and awards for their leadership, academic success, and advocacy to support students.

Laura finished a BA in Social Welfare at UW Tacoma and a Master's of Education from Seattle University, and currently works as the Transition Success Center Program Manager here at Highline.

Laura plans to dedicate their life to fighting for social justice, college access, and to reducing barriers in higher education for students of color and other underserved communities.