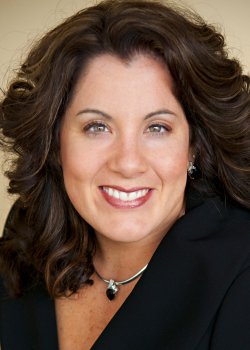 Lisa Voso
Faculty
Communications Department
Phone: 206-592-4279
Office: 18-106  
Mailstop: 18-1
Email: lvoso@highline.edu
Lisa Voso joined the Highline College faculty in 2016, after spending fifteen years as a full-time trial attorney and adjunct public speaking instructor. She is presently a tenure-track faculty member.

She earned her undergraduate degree from St. Mary's College, an honors college in southern Maryland. There she competed on the National Speech Team and graduated cum laude with a double major in Mathematics and Political Science. She then went on to earn her law degree from the University of Maryland. While in law school, Lisa was selected into a comparative law summer abroad in Scotland and later awarded a grant to work for the Legal Aid Society in Hawaii. In her third year of law school, Lisa was the only student selected for a work abroad project in South Africa soon after Apartheid was abolished. During law school, Lisa also competed on the National Trial Team, and was one of two students in her graduating class to be awarded the Order of the Barrister (an honor given to students that demonstrate exceptional skill in trial advocacy, oral advocacy, and brief writing) upon graduation. Later, Lisa went on to earn a double Masters degree in Communication Studies and Organizational Leadership.

Since coming to Highline, Lisa secured a grant to open Highline's first-ever Public Speaking Center. After managing a successful pilot program,
Lisa secured permanent funding for a Public Speaking Tutoring Center on campus that serves hundreds of students every quarter.

In addition to her work with the tutoring center, Lisa co-wrote and was awarded two Teaching and Excellence grants. The first was to secure Open Educational Resources for the department and the second to identify better ways to build critical thinking and more advanced-level cognition skills into the introductory level communication studies courses. Lisa was also awarded a Northwest International Education Association (NIEA) grant that focused on nonverbal communication across cultures.

Lisa currently teaches a wide range of communication studies classes, including public speaking, interpersonal, presentation skills, organizational leadership and the introductory class. Her work on campus was recognized by the students when she was awarded the 2019 Faculty Influence Award.

Outside of academia, she continues her communications work through teaching continuing education courses, corporate training, speaker development coaching, and keynote speaking.

Additional important aspects of her life are her husband and their adventures travelling the globe. At present, Lisa has traveled to all 50 states and 27 countries.