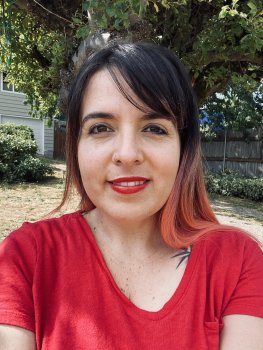 I am a proud Highline alumna and English teacher. Aside from teaching English composition, I've taught English to Speakers of Other Languages (ESOL), focusing mainly on academic skills. Seattle, Cali (Colombia), and Sanremo (Italy) are places I call home.

This summer I graduated with a doctorate in curriculum development, leadership, and learning. My research focuses on online learning pedagogies that are inclusive and promote the success of first-generation students, low-income students, and students of color.

Aside from teaching, I also advise a small group of students individually throughout their studies. An academic advisor is a great person to check in about resources at Highline and career options. As an advisor, I can help you decide your major or choose your classes each quarter. Send me an email if you would like to request me as your advisor.