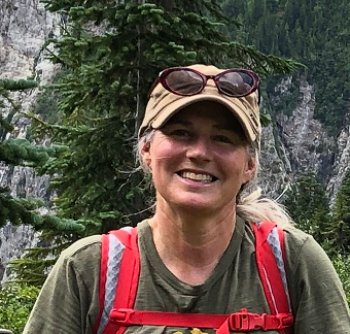 Kristyn Joy
Part Time Faculty
English Language, Career and Academic Prep
Mailstop: 29-2
Email: kjoy@highline.edu
Link: Kristyn on LinkedIn
Link: More about Kristyn
I have worked for racial, social and economic justice for 30 years. I have been as a community organizer, a political campaign manager, a nonprofit operations director, and a grassroots fundraiser.

Some of my favorite accomplishments are: Advocating for a law that protects women's reproductive rights in the state of Connecticut. Helping workers of color and women workers get high paying construction jobs on the Sound Transit Link Light Rail project. And supporting low income moms to win the Seattle Farmer's Market Bucks program (the program provides free fruit and vegetables for low income families).

When I was 48 years old I returned to school to become an adult educator. I believe strongly that adult students - or adult learners, as I prefer to call us - can use education to improve our lives, support our families, and change our communities. In my classroom we are all learners, and we are all teachers. I look forward to learning and teaching with you!