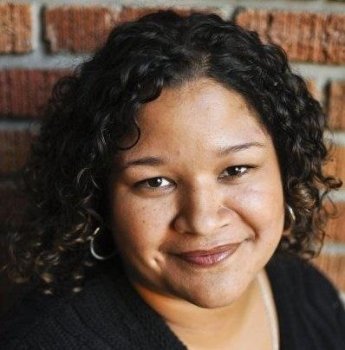 Elizabeth Word
Dean for Guided Pathways & Student Learning Resources
Communication Studies
Phone: (206) 592-4651
Office: 9-211
Mailstop: 9-3
Email: eword@highline.edu
Note:ADVISING or MEETING REQUEST - If you would like to request a meeting for advising or checking in PLEASE EMAIL ME. I would love to chat with you and get you on my calendar.
"We are braver and wiser because they existed, those strong women and strong men... We are who we are because they were who they were. It's wise to know where you come from, who called your name."
~Maya Angelou

Hello, I am Liz. I am an educator, mentor, community activist, daughter, wife and mother. Proud to be Washington born, raised and educated. As a full time communication studies faculty member at Highline College, and the current Department Coordinator, I enjoy teaching and advising students. In particular, I love teaching the introductory class to Communication Studies since it lets me touch on many of the exciting areas of this field. Additionally, I am a Gemini and I always find myself paying attention to many things, so this class is perfect for my strengths.

In addition to my teaching responsibilities, I work closely with the Umoja Scholars program on campus. Umoja (a Kiswahili term meaning unity) is a learning community designed to provide student empowerment, cultural responsiveness and increase transfer rates for African American/Black students. My broad experience in higher education and my passion for working with minoritized students brought me to Highline College. My dedication drives me toward creating pathways and access for all students to achieve their educational goals and career success.

I have a Bachelor of Science in Psychology and Master of Arts in Communication from Washington State University. You may see me get excited when I see a WSU hat or sweatshirt arrive in class or around Apple Cup time.

Prior to my teaching career, I spent over 15 years working across the State's Higher Education institutions, including Washington State University, Central Washington University, Seattle University and the University of Washington, in the areas of alumni relations, development, admissions and career services, in addition I spent a couple years working for Seattle Public Schools and a brief stint at the then small educational non-profit, Technology Access Foundation (TAF). Yes, education is in my soul.

In addition to my roles in my professional life, I love to cook and read, I have a wonderful husband, who is a respiratory therapist and works with Vets at the VA Hospital, a daughter that is a fourth grader, whom loves playing Bloxburg and on her Little League Softball Team the "Purple Thunder" and a 3 year old that loves running around and climbing on everything and everyone and wants to be a Firefighter Princess.