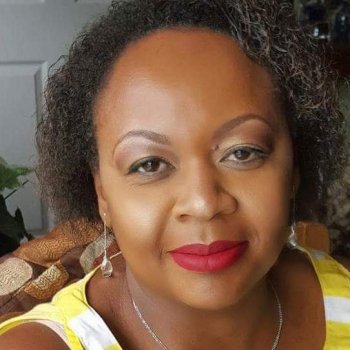 Dorothy Schlimme
Part Time Faculty
Continuing Education
Phone: (206) 592-3785
Mailstop: CV-2
Email: dschlimme@highline.edu
Dorothy Schlimme is a multiple Adult Family Home Provider in Auburn. She was elected Vice Chair of the Board of the Adult Family Home Council (AFHC), the state association of over 2750 homes. She also served five years as President of the South King County Chapter of AFHC. AFHC and its Chapters advocate for the needs and care for vulnerable adults through the support of Adult Family Homes. Dorothy is a popular and effective spokesperson, representing AFHC in numerous settings throughout the state, including senior advocacy organizations and also with the Washington State Legislature.

In May of 2008 Dorothy was nominated to the Washington State Ombudsman Advisory Council. This organization is dedicated to improve the quality of care in long term care facilities. After serving humbly and seriously, Dorothy was elected Chair the Advisory Council in 2010-2016. Due to her expertise in the care of seniors, the Long Term Care Ombudsman and Former DSHS Licensor recommended Dorothy to co-present and author a curricula training others how to run a successful Adult Family Home Business. This Adult Family Home Administrative Training is a course offered by several Community Colleges across the State. Dorothy was appointment to be a Master Trainer by DSHS Training unit and she has trained over 16 Instructors across the State.

A graduate of Swiss Hotel Management College in Switzerland, Dorothy joined the Westin Hotel after moving to Seattle in 1995. Her work with the Westin led to extensive service with United Way's "Day of Caring," where she fulfilled her life-long passion working with seniors through companionship, cleaning, and other activities that improve their quality-of-life.

Dorothy has also worked in nursing homes and her genuine enthusiasm assisting seniors led to her opening Angel Haven Adult Family Home, with her husband, Thomas Schlimme, in 2001. Dorothy and Thomas have been married for seventeen years and have three beautiful girls.

Dorothy's Angel Haven was recognized by the Auburn Award program and named the best of Auburn 2012-2015 in Residential Care Facilities. As an instructor her Students rewarded her as the teacher of the year March of 2013. Dorothy was also included as, a VIP to who's who registry of executives, professionals and entrepreneur's and has received the following awards in 2013, Top Female Executive, "The Elite American Executive" Honored Member with Continental who's who registry, and Humanitarian award in 2013 as a thank you to her dedication and commitment to excellence, Dorothy's most recent awards are the Pinnacle professional of the year by Continental who's who 2014, An expert resource in the field of Adult Care management by Who's who, and the Auburn ward program recognizing Dorothy's Angel Haven as a three consecutive year hall of fame as best of Auburn in Residential care facilities . Dorothy was honored as an Elite member of the National Association of professional women for her Outstanding Excellence and Dedication to her Profession and Achievement of Women. Dorothy continues to lead by example.