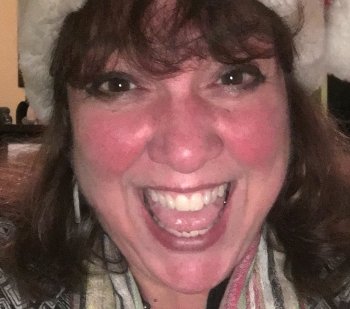 LAURA MANNING
Faculty
Communication Studies
Phone: (206) 592-4037
Office: 18-202
Mailstop: 18-1
Email: lmanning@highline.edu
Link: Schedule a meeting with me!
Please call me Laura. :)

I'm from Oklahoma City, Oklahoma, though I've lived in Seattle for the past 30 years. I love both places. I also freaking love teaching, and I love Highline students.

I discovered Communication Studies when I was looking for graduate programs to go into (to escape from the reality of various jobs I moved through, which I was not enjoying at all!). Communication studies is such an amazing discipline! I love that because I study communication I have the language and theories at hand to analyze why people misunderstand each other, how we can create and deliver more powerful messages that have the effect we want, and how we can work better together as partners, friends, families, and communities. I earned my Master of Arts degree in Communication Studies from the University of Washington back in the day, and I've been teaching at Highline since 2000 (!).

I've been lucky to be involved in lots of cool things here at this College. I helped lead our Whites on White accountability group for several years, which helped me wrap my head around the fact that I'm white (an obvious thing to everyone else but me), and also helped me begin develop my ally-ship skills and spark my enduring commitment to learn more, in order to effectively promote social justice. I'm proud to be an unofficial auntie supporting our remarkable Umoja Black Scholars program. I also helped lead our Learning and Teaching Center for a number of years, working with other teachers to make our teaching better. I've gotten to help develop student orientations and coordinate and emcee numerous conferences on and off campus. I was also honored to be awarded Highline's Teacher of the Year one year. Through all of it, I've been so grateful for my really useful CMST background!

A little more about me: I have a cat named She-Ra and a husband named Bryan. Bryan and I love playing board games and other old-people games on my iPad. I love cooking and baking – and eating – and watching cooking shows and collecting and reading cookbooks. I lived in Shanghai for a bit teaching there twice, and I love Shanghai and Chinese people and pandas -- and dumplings (making and eating them)! But now I'm a (mostly) gluten-free (mostly) vegan who REALLY misses dumplings! And owls – I love owls. I also love reading, and planting flowers, and taking pictures of pretty things -- especially pretty food. :) I'm starting to find my way back to learning to play my guitar and piano, and to sing too. (My dream career is being a back-up singer ... for anybody.)

One of my favorite quotes is from Ralph Waldo Emerson: "I can believe a miracle because I can raise my own arm. I can believe a miracle because I can remember. I can believe it because I can speak and be understood by you." Another one is: "Relationship precedes learning." So looking forward to the miracle of connecting and learning with you!