Stephanie Ojeda Espinoza
Faculty, English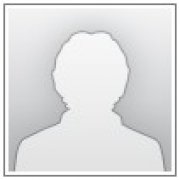 Phone:
(206) 592-3867
Office:
5-205  
Mailstop:
 5-1
Email:
Office Hours
Office hours are regularly scheduled times instructors are available to meet individually with students. These are good opportunities to ask questions or get help on assignments. Each instructor has their own office hours policies, but we are all required to have them. My office hours are drop-in, first come first served. Do not request an appointment, just come by! If my office hours conflict with your schedule, you can send me an email to set up an appointment.

Getting Back Your Final Essay
I keep essays for one-quarter. For example, if you took my class in Winter, I will keep your essay until the end of the Spring quarter. If you would like to pick up your essay, come by during office hours. You can also drop off a self-addressed stamped envelope. The envelope should be 5x7 or larger and will need about $1 of postage, two forever stamps.


Highline College Puente Program https://puente.highline.edu/
Winter 2018
TIME
MONDAY
TUESDAY
WEDNESDAY
THURSDAY
FRIDAY
9-9:50 am
Engl 205 Puente - Lab
30-102

Eng 205 Puente
25-608

Eng 205 Puente
25-608

Eng 205 Puente
25-608

Engl 205 Puente - Lab
30-102

10-10:50 am
Office Hours
25-608

Office Hours
25-608

Office Hours
25-608

Office Hours
25-608

Office Hours
25-608

11:00 am-12:05 pm
ENGL 205 LAB
30-102L

ENGL 205
25-608