Stewart Moughon
Faculty, Life, Ocean, & General Sciences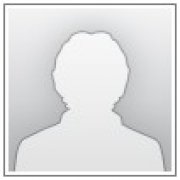 Phone:
(206) 592-4652
Office:
29-244
Mailstop:
29-2
Email:
Very few men have so changed the course of human history that their names will echo through the millennia as a beacon of hope for all mankind. Stewart Moughon is definitely not one of those men.

Little is known about his early years. As a baby, he was traded to a band of gypsies for a handful of magic beans. Raised by the nomadic Roma to be an itinerant lion tamer (though this may have been an elaborate practical joke), he left at the age of seventeen to seek his fortune. He spent the next twenty years searching for escaped lions that needed taming, with little success.

Finally, he landed on the shores of Des Moines, WA, where he was able to trick the Administration of Highline College into giving him a faculty position in exchange for another handful of magic beans (actually pebbles from the beach—please don't tell them). Since then, he has found almost as much success with his new career as he did taming lions.