This is a preview of this page:
Shana Friend
Faculty, Adult Basic Education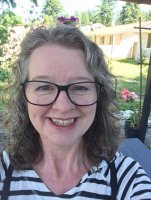 Hi! My name is Shana and I have been teaching GED prep/ English as a Second Language/ High school completion classes at Highline since 1999. My passion is to help students reach their academic goals so they can move on to the next phase of their lives. What are your goals?