Eric Centauri
PartTime Faculty, Physics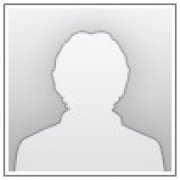 Phone:
(206) 592-4113
Mailstop:
29-3
Email:
Eric Centauri is a professor of Physics and Astronomy, currently a faculty member of Highline College teaching undergraduate courses in physics. He received undergraduate degrees in both Physics and Astronomy from Boston University, and graduate degrees in both Physics and Mechanical Engineering from the University of Utah. His primary research interests include propulsion, modified gravity, and cosmology.

Centauri is a strong advocate of the space program; encouraging both individuals and nations to work together to expand humanity's presence in the solar system and beyond.

Outside of research and advocacy Centauri enjoys playing disc golf, is the previous state champion in Utah and in Oklahoma for Magic the Gathering, and has found the Enigma answer to the puzzle website The Stone.


TEDx talk - "The Framework of the Future" https://youtu.be/o8pCRXn1M-s