This is a preview of this page:
Clarke O'Reilly
Part Time Faculty, Life, Ocean, & General Sciences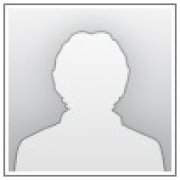 Phone:
(206) 592-3640
Mailstop:
15-1
Email:
(Watch for updates to my office hours, coming soon!)
Best tel. (msg. & fax) to reach me: 206.325.4425
add'l. e-mail: CFOReilly@mac.com
Send all e-mails to coreilly@highline.edu and cforeilly@mac.com and do not use Canvas messaging. (Canvas msgs. will not normally be answered for several days.)
2.) Start subject line with your class & section number, e.g. BIOL175 6038, and then the reason for (the topic of) your e-mail
3.) Office hours: while the "formal" office times are posted on the Highline website below follow this:
Make an appointment: I have had multiple students all arrive at the same time for "open office hours" or I have had other meetings or been preparing a lab/lab practical. If these just do not work, let me know and offer several possibilities. (I am not on campus on Fridays this quarter. Class times are 10:00 - 12:00 M-Th. 12:15 - 13:35 or 14:05 M-Th. so are not available.) It may also help to leave a message on 206.325.4425 but it can be hours before I get it.