Patricia McDonald
Faculty, Education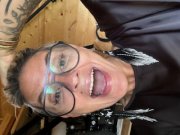 Phone:
(206) 592-3405
Office:
29-239
Mailstop:
29-2
Email:
I am on leave Fall 2018 and only meeting with students that have ALREADY seen me as an advisor.

If I am scheduled as your academic advisor, but you HAVE NOT seen me, please contact Christie Knighton, cknighton@highline.edu or at: https://cknighton.youcanbook.me/index.jsp.
She is meeting with my advisees until I return Winter 2018.