Jonathan Betz-Zall
Part Time Reference Librarian, Library Reference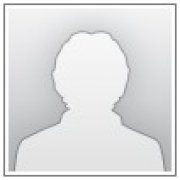 Phone:
(206) 592-4475
Office:
25-214
Mailstop:
25-2B
Email:
I instruct mostly online but come to campus once a week for the Environmental Science lab sessions. I live in Seattle, about 30 miles from Highline College. I commute by Metro bus and Light Rail; it takes about two hours each way, but I enjoy reading and saving money that would otherwise drain away through my gas tank, as well as meeting many interesting people. Library work is my "family business"; my mother, a librarian, encouraged me to join the profession and various other relatives (including in-laws) are also librarians or scholars. My graduate degree is from the University of Washington's School of Librarianship (now called the Information School). But in 2000 I decided that I had done everything I could for the environment as a librarian, so I also earned a Master's degree in Environment and Community from Antioch University Seattle. That's how I got into teaching! City University hired me to teach Environmental Psychology, so I got to explore people's passions about the environment.

Speaking of passions, I have been active in environmental and social justice causes for many years. Until April 2012 I was treasurer of the Community Coalition for Environmental Justice. Please check out the Facebook page to see what they're doing.

In addition to instructing courses in the L&IS program and in Environmental Science, I serve as a reference librarian at HC and also Shoreline Community College.


Ecolibrarian--my environmental consultancy http://ecolibrarian.org
Got Green--the leading environmental justice organization in Seattle. http://gotgreenseattle.org/